Brick Restoration & Tuck Pointing
Are you tired of looking at worn out, deteriorating brick on your home, porch, walkway, fireplace, or chimney?
Restore your brick work to its like-new appearance with help from Macomb County's leading masonry service!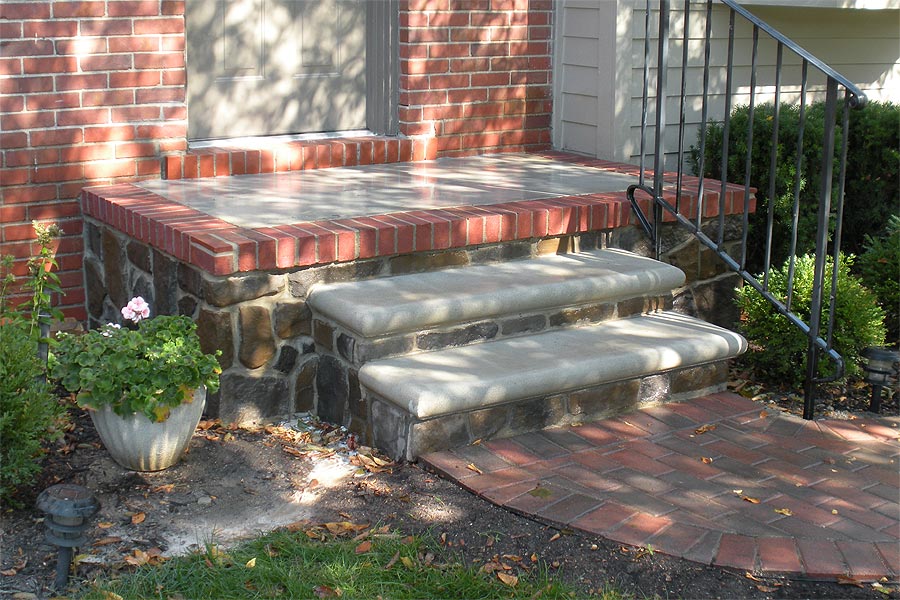 Masonry that is continuously exposed to the elements is subject to deterioration, weathering, cracking, and general wear and tear. There are a multitude of abuses your masonry faces: acids in the rain, foundation movement, building a settlement, freezing and thawing cycles, impact damage, and dirt; they all take their toll.
If it becomes clear that the brick work in your home or property is looking worn or damaged, it's important to contact an experienced and knowledgeable mason who specializes in brick restoration.
If left in disrepair, small imperfections in your structures brickwork can lead to serious issues capable of affecting the structural integrity of your building. The experts at Brick Stone Masonry provide the highest level of craftsmanship when it comes to restoring a variety of brick structures.
Our brick restoration services include:
Tuck pointing
Brick repair and replacement
Chimney and porch repairs
Stone patching and replacement
Sealant and mortar
Brick repointing
If you have bricks that are cracked, spalling or defacing, this is due to moisture penetrating through the bricks. With the freeze and thaw we have in Michigan, it will cause the front face of the brick to deface (or pop). This is a very common problem, typically near the lower section of brick walls where it can cause serious damage as shown in the example to the right.
What we do to correct the problem is cut the mortar joints surrounding damaged bricks, then remove the damaged masonry, clean up the area and install new brick with a matching mortar.
---
"Raphael was timely, honest, and affordable. The work was outstanding. His team repaired defacing bricks on my attached garage and removed and rebuilt a wall and removed a milk chute. The reclaimed bricks he selected matched the existing brick well and the mortar was well matched. I am totally satisfied with his work."
- John E. Bloomfield Hills, MI
---
Tuck Pointing

When visual inspection reveals that the mortar joints are cracking or otherwise deteriorated, restoration is necessary to help maintain the integrity of wall systems and products. Tuck pointing is an effective way of decreasing water entry into masonry. We remove old mortar until sound mortar is reached using a tuck pointing saw with a vacuum system to control the dust. When properly done, tuck pointing provides a strong, waterproof mortar joint that matches the appearance of the original mortar joints, and helps extend the life of the masonry wall. All masonry repairs are then cleaned with a masonry cleaner.
If your home or business damaged or missing bricks, call Brick Stone Masonry at (586) 709-3236 today. We have years of experience replacing, restoring and repairing bricks, and will give your porch, entryway, walkway, chimney, or home the like-new appearance you've been waiting for!