Porch Repairs
Are you starting to notice loose or deteriorating bricks, concrete, or stones on your Macomb County, MI porch?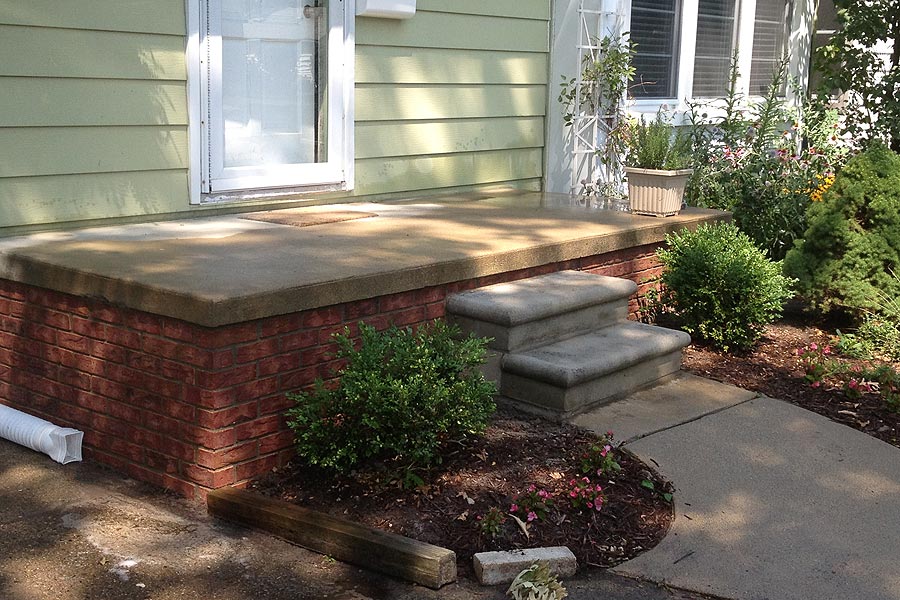 If you answered yes, you need Macomb Township & Macomb County's leading porch repair service today.
Cracks, sunken areas, and other small signs of disrepair can quickly lead to more serious problems if not addressed quickly.
Depending on the age, level of deterioration, or extent of damage, repairing a porch usually requires one of two options:
If you have a concrete top that is in good shape, but the bricks are cracked, flaking, defacing, or just plain looking bad, we can remove the bad bricks and reface front-facing walls to revive the appearance it once had.
If we inspect your porch and determine that it needs a total rebuild, we can tear down the entire porch to the foundation. The average brick porch is built with double layer walls, the outside front face and an inner brick wall. Our process involves putting backfill inside the porch and adding a 4" 6 bag mix concrete cap with steel rebar throughout.
The faster you start to identify and remedy common masonry problems, the more likely it will be that you can avoid a complete rebuild, and still get like-new results.
Enhance Your Curb Appeal and Add Value to Your Home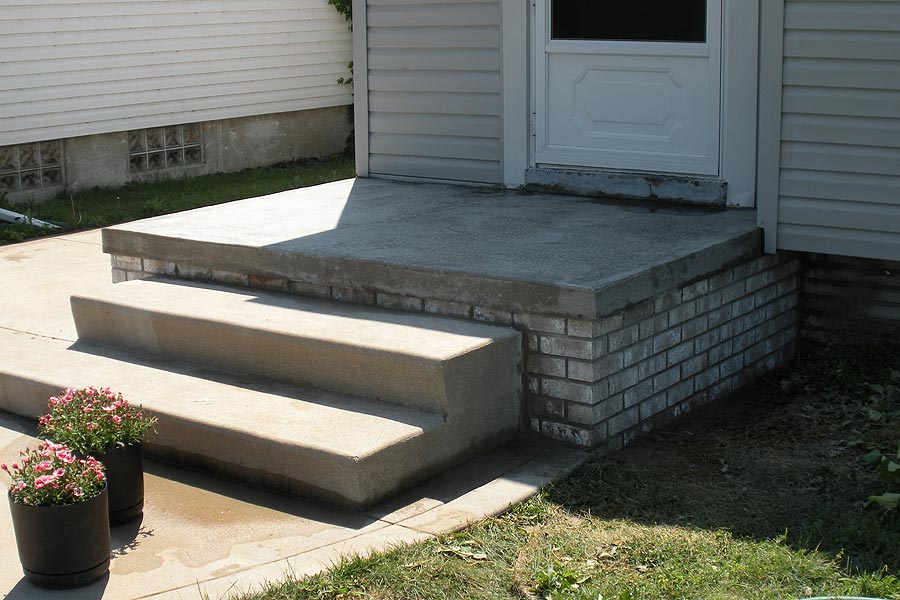 The advantage of repairing and restoring your porch is more than just improving you comfort and environment. Porch restoration is a great way to restore a like-new appearance that increases the value of your home and adds to the beauty and curb appeal of your property. With our years of experience, we know how and where to locate bricks that will match your existing porch perfectly to maintain its natural beauty. You won't even know the difference!
---
"I would definitely recommend Brick Stone Masonry. Their rates were very competitive and the workmanship was excellent. Raffaele replaced all of the brick around my porch and it matches the house exactly, you can't tell there was ever any work done it just looks beautiful. He came out to give an estimate within a few days of being contacted and came out to complete the job within a week. I was very pleased with the work done."
– K.C.F, Berkley, MI
---
We Go Beyond Repairs and Restorations!
At Brick Stone Masonry, we also build porches from scratch! Whether you're looking to build a new porch from concrete, brick pavers, brick, natural stone, or a combination of these materials, we offer competitive prices and expert craftsmanship.
If your home or business has a porch with damaged or missing bricks, call Brick Stone Masonry at (586) 709-3236 today. We have years of experience replacing bricks, and will give your porch or entryway the like-new appearance you've been waiting for!