Chimney Repairs
When is the last time you had your chimney inspected or repaired?
Chimneys are usually the first part of a home's masonry to show signs of deterioration. This is mostly due to the fact that chimneys are constantly bombarded by the elements, in addition to continual temperature fluctuations.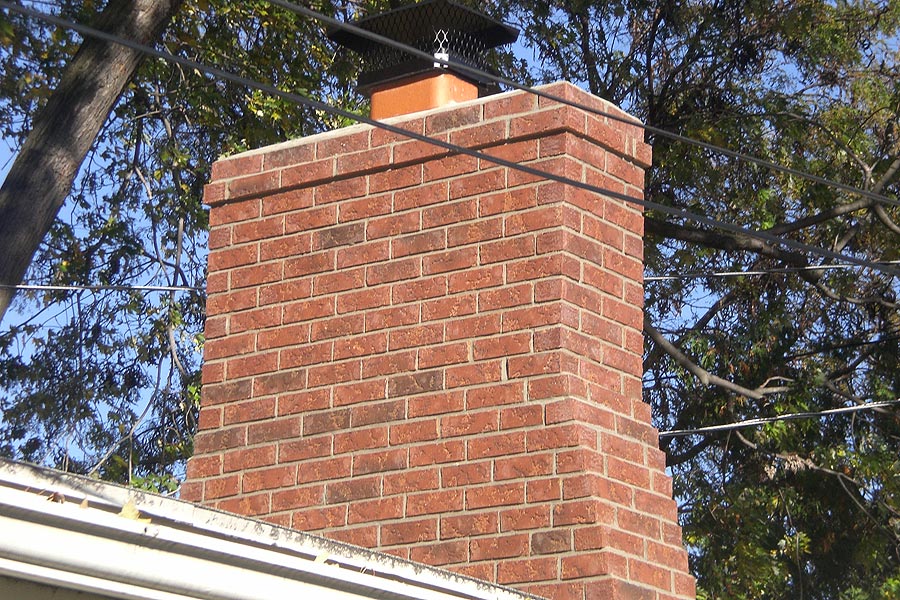 They serve their purpose under grueling demands, yet you probably give little thought to them most of the time, which can be a big mistake. Failing to visually inspect your chimney for damage on a regular basis can lead to the need for more serious repairs, damage to your roofing or property, and even a complete replacement.
Don't wait until your chimney is irreparable!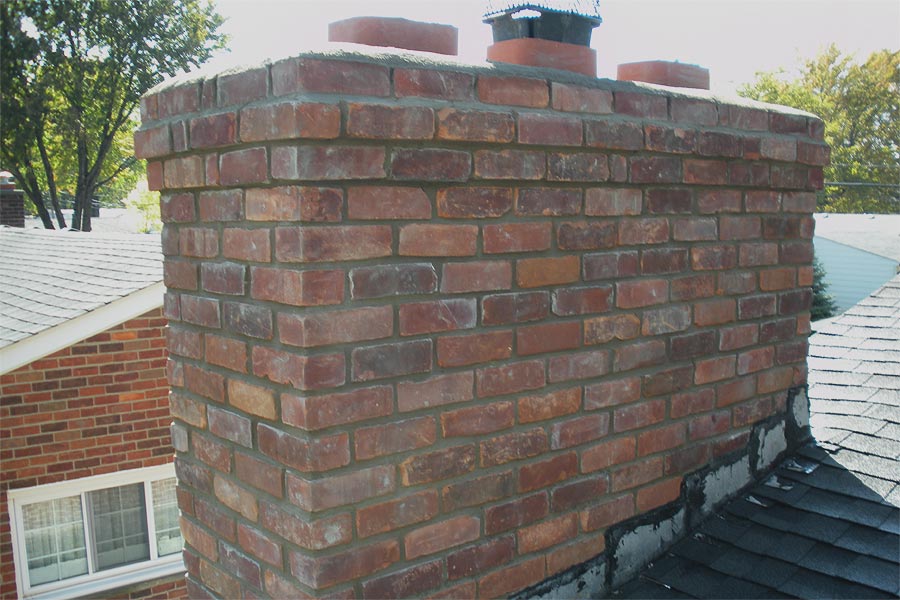 A simple hairline crack in your chimney capstone, if neglected, can lead to a number of larger problems. Water penetration through a failed cap can cause the top courses of your chimney to disintegrate to the point where masonry repair is mandatory. When the majority of the bricks on a chimney are flaking, spalling, cracking, displacing or even missing, it is time to rebuild it with new masonry units, possibly even from the foundation up.
Early detection is the key to protecting your property.
Early repair is the most economical solution, so it's important that you call us at the first sign of deterioration. Brick Stone Masonry can determine the extent of repair your chimney will need, as well as provide you with a free, accurate estimate for all materials and labor. We have accounts with the areas leading brickyards in order to ensure that we find the exact match for your replacement bricks. We also provide new chimneys and complete replacement when needed.
---
"I was very satisfied with the total experience working with Brick Stone Masonry, from the quote phase thru completion of the job. We received a very fair and reasonable quote for our job (chimney repair) and they showed up as scheduled for the job start-up. The job was completed to our satisfaction in a timely fashion and the clean up was thorough and completed with respect for our property. I would highly recommend them to friends and neighbors."
- Rodney F., Southfield, MI
---
A family tradition of quality craftsmanship…
As a second-generation, family-owned masonry company, Brick Stone Masonry has the experience and knowledge needed to perform expert repairs on all chimney types, regardless of the extent of the damage. With our many years working in the brick masonry industry, we have relationships with the area's leading brick manufacturers and brick yards, which allows us to get competitive prices on all materials.
To get a free in-home inspection and estimate, or for more information about our chimney repair and masonry services, call Brick Stone Masonry at (586) 709-3236 today!