Fireplaces, BBQ's, & Mailboxes
Are you looking to build an elegant brick fireplace or mailbox, or need repair and restoration services for an existing one?
Whatever your needs, Brick Stone Masonry of Macomb, MI has the experience and skills to get superior results.
Is your home's fireplace looking worn and in need of repairs? Not only can a deteriorating fireplace become an eyesore in an otherwise beautiful home, it can also be dangerous. Chimneys and fireplaces left in disrepair can lead to smoke leakage, water leakage, and even fire.
Choose the Leading Fireplace Repair & Restoration Service in Macomb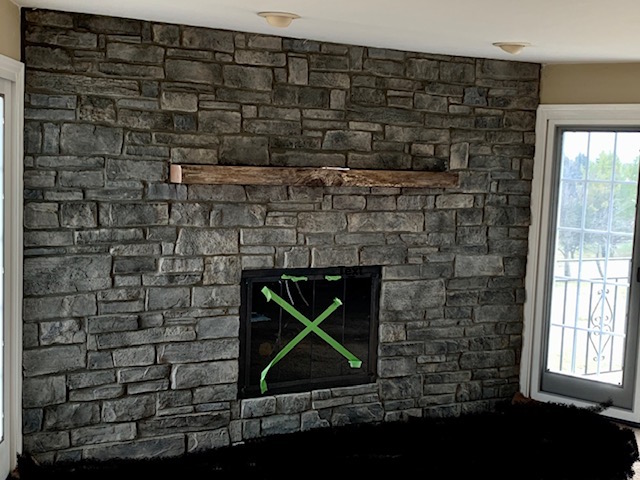 At Brick Stone Masonry, we offer professional repairs and restorations for fireplaces and chimneys. Our commitment to quality craftsmanship means we will go the extra mile to match the color of your existing brick, mortar, and grout for a completely seamless look. With over 25 years of experience, we have working relationships with the leading manufacturers and brick suppliers, allowing us to offer you competitive prices and exceptional quality.
Have You Ever Dreamt of Having an Outdoor Fireplace on Your Property?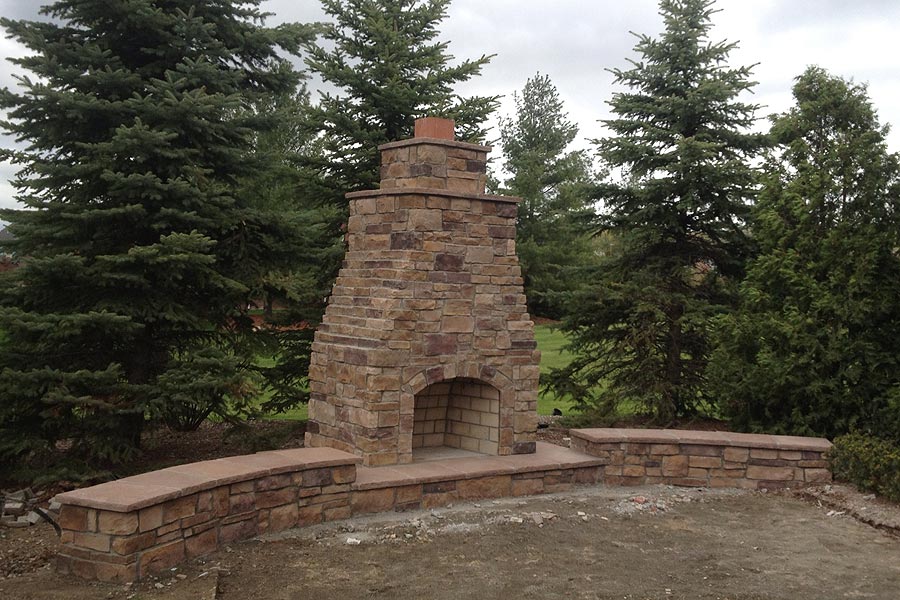 There's nothing better than relaxing next to an outdoor fireplace or fire pit on a calm, summer night. When you live in Michigan, it's important to take every opportunity to enjoy the outdoors when weather permits, and what better way than to create a relaxing outdoor area for your family to gather on your own property. We specialize in building beautiful, functional, and affordable fire pits and fireplaces that will provide years of pleasure and relaxation for you and your family.
Make a Great Impression with an Elegant Brick Mailbox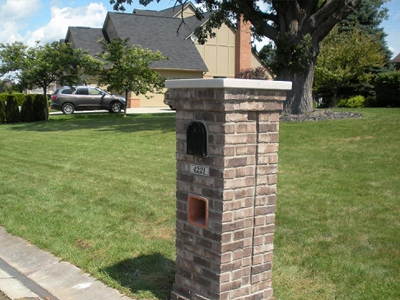 Stylish brick mailboxes are a great way to beautify your property, enhance your curb appeal, and add value to your home. At Brick Stone Masonry, we have built countless brick mailboxes for home and business owners throughout Metro Detroit, Macomb County, and Oakland County. Whether you have a specific vision in mind for your new brick mailbox, or would like to work with an experienced mason to design the perfect mailbox for your home, we'll work with you to get you perfect results.
---
"Very professional, prompt, with excellent work and craftsmanship. Was able to build a mailbox to the tee from just a picture. I was pleasantly surprised at how affordable and accommodating Brick Stone Masonry was. You just don't see honest and hard work like this anymore. He now has a customer for a lifetime."
- Mike H., Rochester, MI
---
For the leading fireplace, fire pit, and mailbox construction and repair service in Metro Detroit, call us today at (586) 709-3236 to discuss what we can do for your home or business!